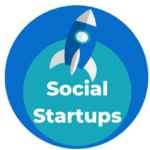 Ready to change your life and invest in yourself?
As an organization focusing on bringing lasting positive social change in the society, through this program VentureVillage aims to equip and educate the next generation of social entrepreneurs. 
A unique and groundbreaking course focusing on Social Entrepreneurship
Finish the program with a clear Business plan to guide you
Provide a structured program for the young entrepreneurs to equip them with the knowledge required to start their own venture
Educate and guide the youth on how to identify the problems and work on them  to create opportunities for growth and upliftment of the society
Provide a space using automated business plan creators,  solution screening tools to plan, re-plan and reflect on what they have done till now 
Point out the differentiating factors in social entrepreneurship when compared to normal entrepreneurship
Point out the challenges, opportunities and lasting impact that a social enterprise can bring to their community and society as a whole
Provide a platform to learn together and identify partners with complementing skills to join the entrepreneurial journey
Create Account   ->  Confirm Email  ->  Pay and Access
Interested? Here is what participants are saying about the course..
"The social startups program by venturevillage follow a structural step by step approach towards social entrepreneurship. Right from the planning process all the different stages of the entrepreneurial journey is covered in this self paced programme. The business planner tool is one of the main features of the program. The program asks all the right questions through all the stages of the entrepreneurial journey there by helping in ensuring that budding entrepreneurs can exercise due diligence and achieve their social goal with less chances of failures. This program has been an eye opener for me and has clearly pin pointed all the areas where I have shortcomings and where I need to focus to ensure that I achieve my goal." 

"The structured approach makes it a lot easier to understand.
It has definitely helped me " 

"the business plan wizard in this course is pretty good, compared to others I found online"-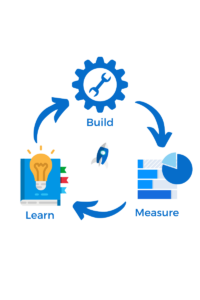 At the core of our program is the ideology of "Build, Measure and Learn" that every entrepreneur should adopt.  This applies even if you are starting out with your idea, or you are in the early stage of setting up your company or even if you have a business up and running.
Your learning journey with us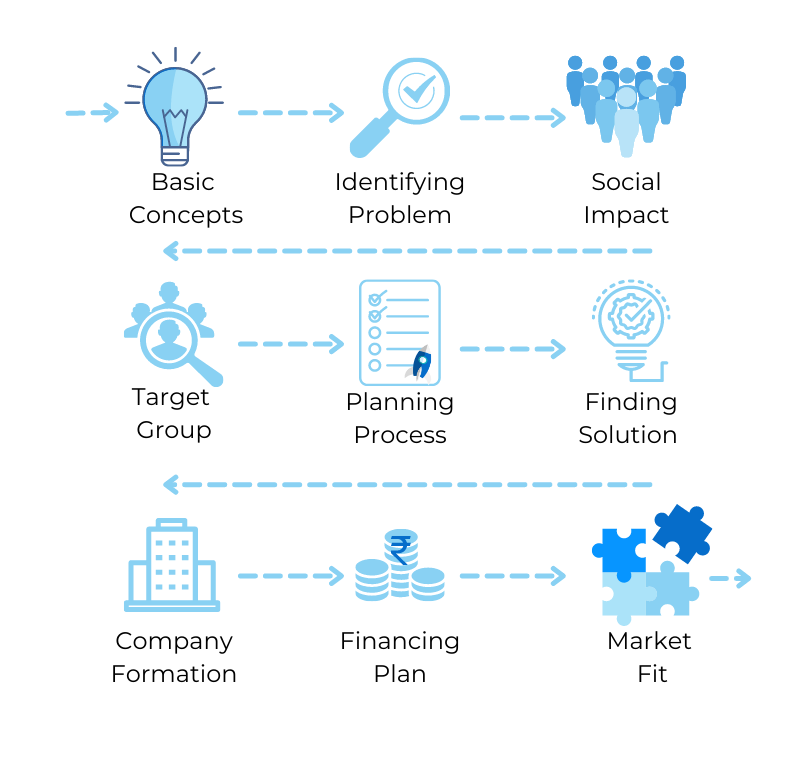 Key Highlights
Life time access to the course
Online course spread out through a months time
Focus on Social entrepreneurship
Focus on activities which analyses market demand, validates idea and help in identifying ideal financial instruments to get funding.
Live interactions with social entrepreneurs and change makers
Focus on streamlining ideas in to viable business plan
Automated Wizards which allows you to create business plans and business model canvas
Based on the ideas, our focus is to equip participants to finish the course with a MVP(Minimum Viable Product)
Course Structure
In this course Venture Village introduces a path breaking format in online education which goes beyond viewing videos and marking answers. This course includes
10 Key modules on entrepreneurship (e-learning materials, videos and activities )
Assignments at every key step
Automated wizards with the course allows you to create and export your business plan and other key documents
Discussion with in team in online learning platform
Live interactions with real entrepreneurs who can guide you
Eligibility
You are committed to develop your idea/organisation for social change
You need to be above 18 years of age
You need to have an idea or you are the Founder/Co-Founder of an early-stage social enterprise (0-5 years)
You have at least 2 to 3 hours per week to spend time on the course
Your idea/organisation should have a strong focus on measurable social impact
Availability
The course available for
Individual entrepreneurs
A group/team of entrepreneurs who are working towards the same goal
For institutions/colleges who want to offer courses for students
The course is available through VentureVillage's learning platform in every device. Access from your mobile, desktop or laptop.
If you are a team or an institution please contact us to decide on the pricing.
Course Language : English
"This is a course which we wished we had done before we started VentureVillage. We have curated this course to cater to entrepreneurs and aspiring entrepreneurs who wants to create social change"
: Unnikrishnan S Kurup
Co-Founder
VentureVillage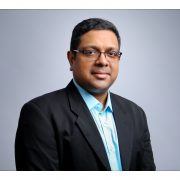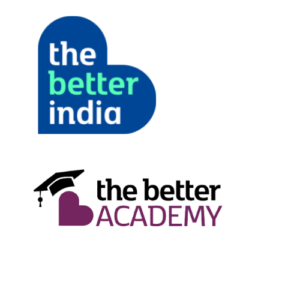 Our Social startups is featured on
The Better Academy
The Better India's The Better Academy has chosen Social Startups to be one of the courses