Green Warrior Online Summer Program 2021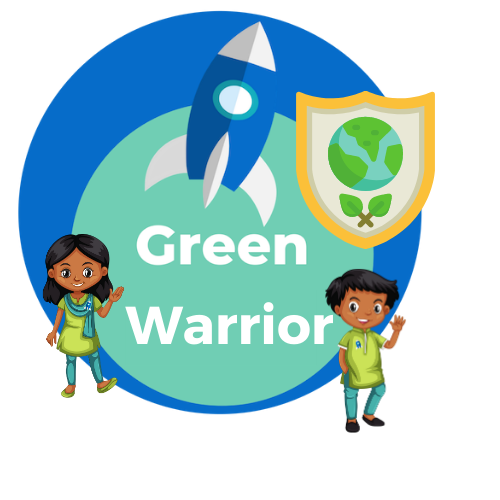 The Green Warrior program imbibes in children the Nordic mindset on waste management. Through online games and activities, the course will also alter their perspective on waste materials, from considering it an inconvenience to viewing waste as raw materials.
Available for: Class 7th and above
Available Language: English
Course Length : 4-6 weeks (Self paced )
Course Cost : INR 500 /-
(Pay online in our Learning platform to access the course)
---
About this program
Hi from VentureVillage, Finland…
Are you an environment lover?
If so, what have you done to save your environment?
Climate change and the problems caused by plastic pollution is very real.
The destruction of ecosystems is depriving the coming generation of clean air, safe drinking water, food supplies, and safe shelter. What really matters right now is for children to acquire the knowledge, skills, values, and attitudes they need to build a green, sustainable and climate-resilient future and education is crucial in moulding such Environmental Champions.
VentureVillage is already doing it now in 25+ schools and to 3500+ students all over Kerala through our GreenCity Online course. We have got excellent feedback from school leaders, teachers, parent and children about the course and the impact this course is having.
Now, after successfully implementing our GreenCity Program in Kerala, we are organizing an 'Online Summer Camp' pan India where young minds can learn through videos, fun filled interactive quizzes and games and implement changes in their life to bring positive impact in your home and neighborhood.
Welcoming all the students aged 12 and above to be the part of this big change. As a parent we hope you take the first step in moulding your children to be environmental champions and responsible leaders of the future by enrolling them in the course
A small change can bring a big difference…
---
How to enroll?
Are you a parent, interested in enrolling your children for Green Warriors Online Summer program? Start by going to our learning platform by clicking the button below. Need help? Click here to see our 2 step process
---
News About us
The Hindu
Owing to the Impact of GreenCity Online, our story was featured in The Hindu Newspaper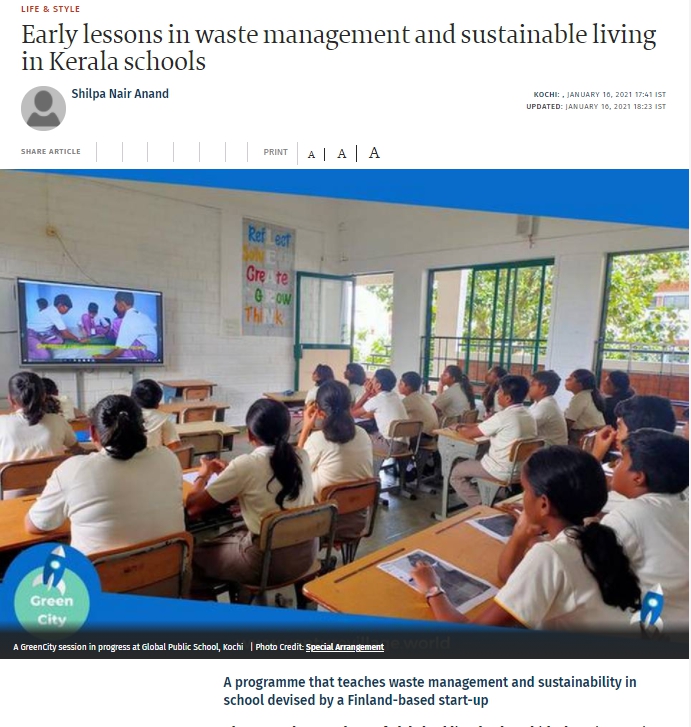 https://www.thehindu.com/life-and-style/a-programme-that-teaches-of-waste-management-and-sustainability-in-school-devised-by-a-finland-based-start-up/article33588054.ece
---
The Optimist Citizen
The Optimist Citizen, India's only positive News paper also ran our story in the print version (February 2021)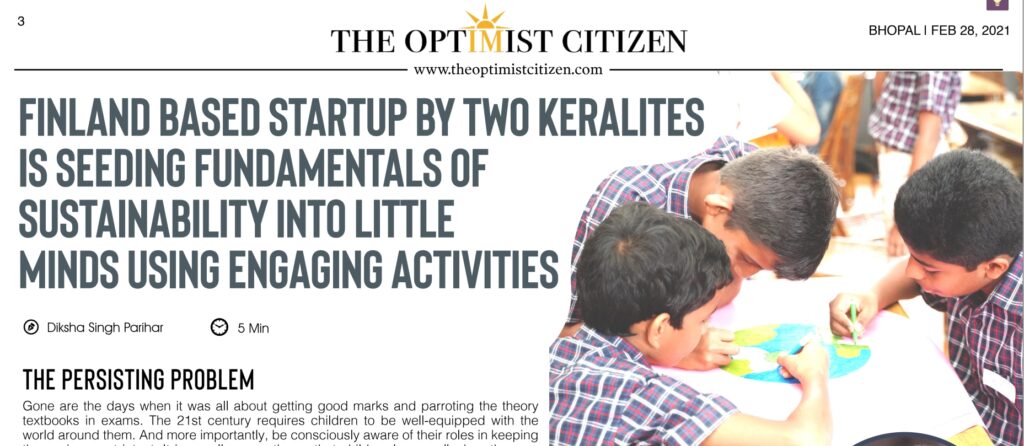 ---
Implementation partners of Green City