How to signup if you are enrolling though our student ambassador?
Step 1:
Login at https://learning.venturevillage.world/login/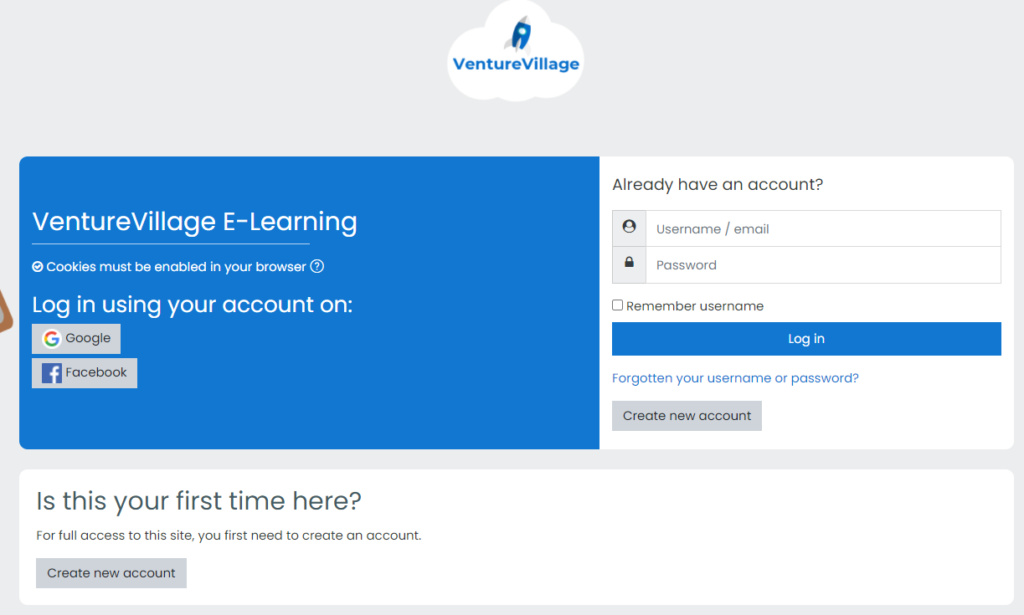 You can use Google/Facebook or create an account using a username and password.
Step 2:
Click the My Period My Pride link and Click Access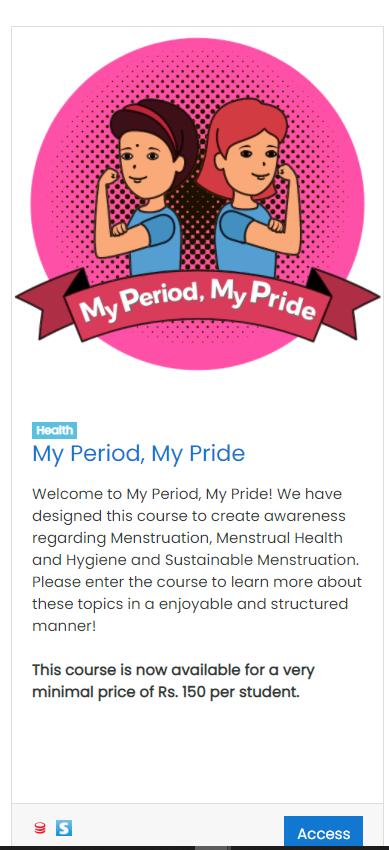 Step 3:
It will ask you for the payment details(Stripe), before signing up.
Note: Please donot use PayTM if you are signing up through a Student Ambassador
Enter the code provided by the Student Ambassador under the Coupon Code and click Apply Code to get discount. Once the price is updated, (When it shows Final Cost: INR 125) you can proceed with payment.
Any issues you face during the payment or enrolling, email support@venturevillage.world for resolving issues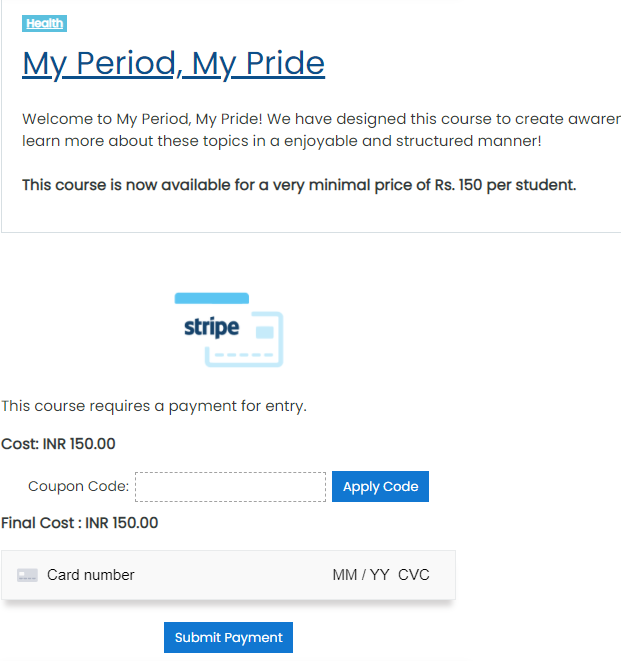 Happy Learning from VentureVillage Team