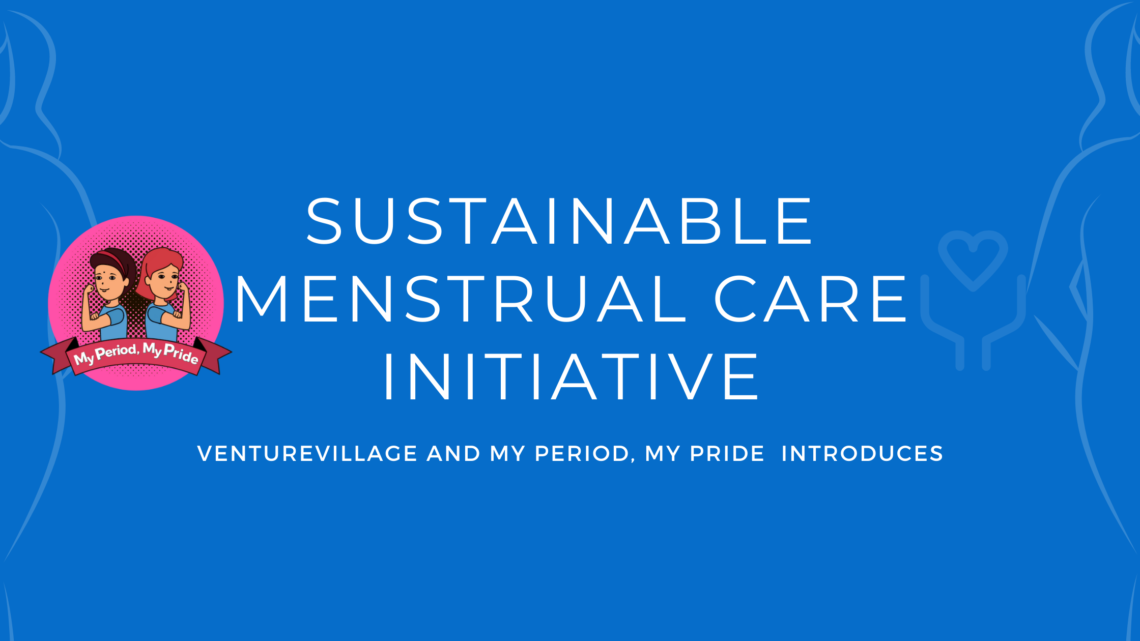 What is the SMC Mentorship program?
The Sustainable Menstrual Care Mentorship Program is a novel initiative by VentureVillage through which we recruit and train learners of our My Period, My Pride (MPMP) course to enable them to pass on menstrual awareness to local institutions including schools and community in general in their locality. 
Sustainable Menstrual Care Mentorship Program is an approved program by KSWDC (Kerala State Women's Development Corporation) and is available in their REACH Platform. You can also signup from there to complete the course and receive the certificate.

We also invite applications from students of MPMP to apply for the program. This is a unique opportunity for applicants to act as an agent of change on-ground by spreading menstrual awareness and breaking myths and taboos related to the topic. 
Who are we?
VentureVillage is a Finland based social enterprise. We work towards creating awareness on key areas such as sustainability, environment, menstrual health & hygiene, entrepreneurship and digital literacy and attempt to inculcate 21st century skills in school and college students. This goal is achieved by developing high quality co-curricular courses for students across India.
Our Vision
India and a major part of the developing world is said to suffer from "period poverty". This is both in terms of resource scarcity and access to menstrual products as well as knowledge scarcity. Around 70% of reproductive diseases in the country are caused by poor menstrual hygiene management. Misinformation about menstruation is rampant as a result of cultural taboos, lack of awareness and stigma associated with openly addressing areas related to menstruation. The lack of scientific knowledge in menstrual management also results in improper waste disposal and associated environmental problems.
Our vision with the SMC Mentorship Program is to train young and dynamic college students as SMC mentors who will act as agents of change in remedying the lack of menstrual awareness in their communities. This is an effort to reach out to communities in India and provide scientific information, awareness and break myths and taboos about menstruation thereby contributing towards addressing SDG 3, SDG 5 and SDG 11 (Good Health and Well-being, Gender Equality and Sustainable Cities and Communities respectively).
We are an organisation that believes in the potential of youth in community mobilisation and their role in working for social causes. We look forward to meeting, training and collaborating with the youth of today who will be future goodwill ambassadors of the society and identify talents who may later join our team and take our vision forward. We envision our mentors to be responsible citizens and community leaders of the future who are vocal about menstrual awareness, gender equality and sustainability.
Who can apply?
The opportunity is open to all learners enrolled for our My Period, My Pride course. We invite applications from learners who are passionate about social causes and enhancing their personal awareness as well as spreading awareness in their community.
The ideal candidate:
Is passionate about breaking menstrual myths, taboos and misinformation in your community
Is interested in educating and empowering new and young menstruators as well as adult menstruators
Completes My Period, My Pride course prior to starting of mentorship training
Can attend our 3 day training session (A mix of online and offline sessions)
Advantages of SMC Mentorship Program
Receive high quality practical training from experts in the field
Opportunity to network and collaborate with experts and peers from reputed institutions and international organizations.
Mentors receive valuable certification after the successful completion of training. The certificate is jointly provided by VentureVillage and collaborating partners nationally and internationally.
Mentors are in constant demand in community and school programs. Every mentor is eligible for payments per session they take. The specific amount per session is subject to factors such as travel to the venue and duration of session.
Offer of full-time/part-time internship/ employment with VentureVillage based on performance. VentureVillage is based in Finland, and has ongoing programs in India, Middle East and Africa
Applications are accepted on a rolling basis. Interested candidates should submit your applications via the google form.