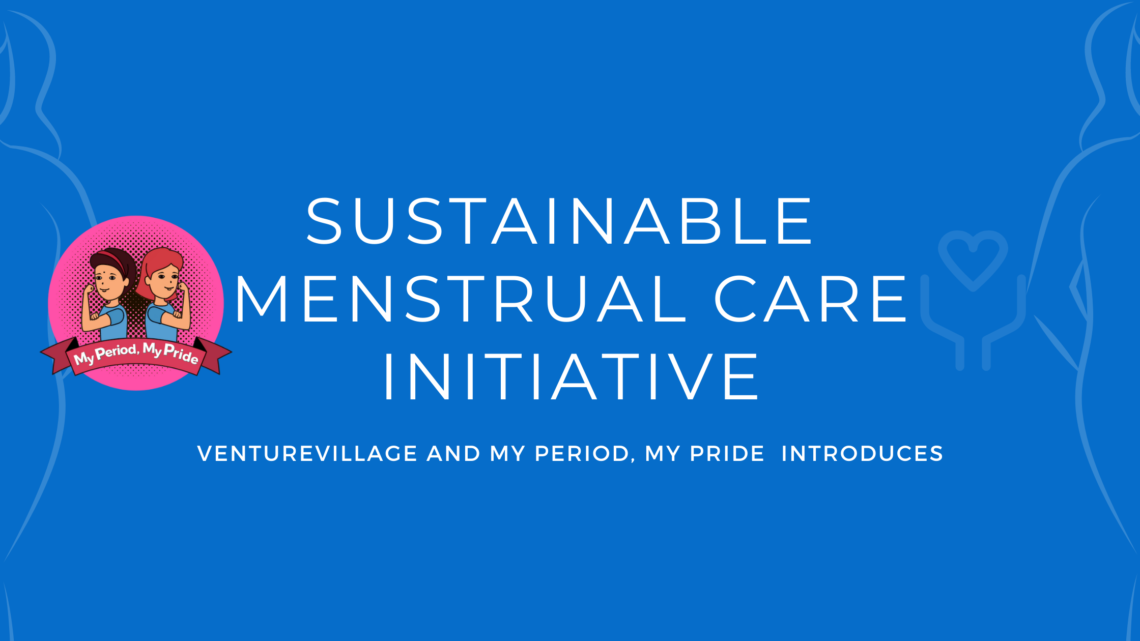 Who are sustainable Menstrual Care Mentors?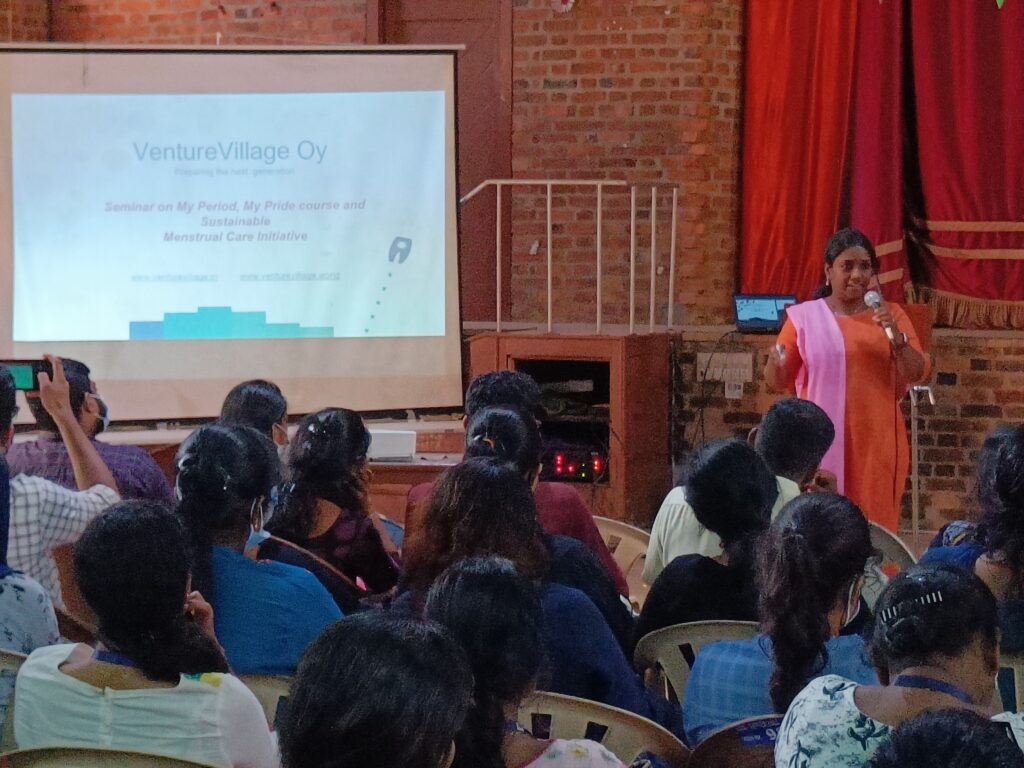 ---
Thousands of young menstruators across India access and learn about Menstruation and more as part of our My Period My Pride Program. To collaborate with us and be part of our initiative, please get in touch with us.
Our young mentors who completed My Period, My Pride Course and SMC Mentorship program are active on the ground all over India passing on scientific and verified information to the menstruators, educating them in Menstrual hygiene management and empowering them to make more mindful decisions in choosing a menstrual product.
We have vibrant mentors from all over the country joined the mission and so far reached 300 girls in Kerala and Odisha.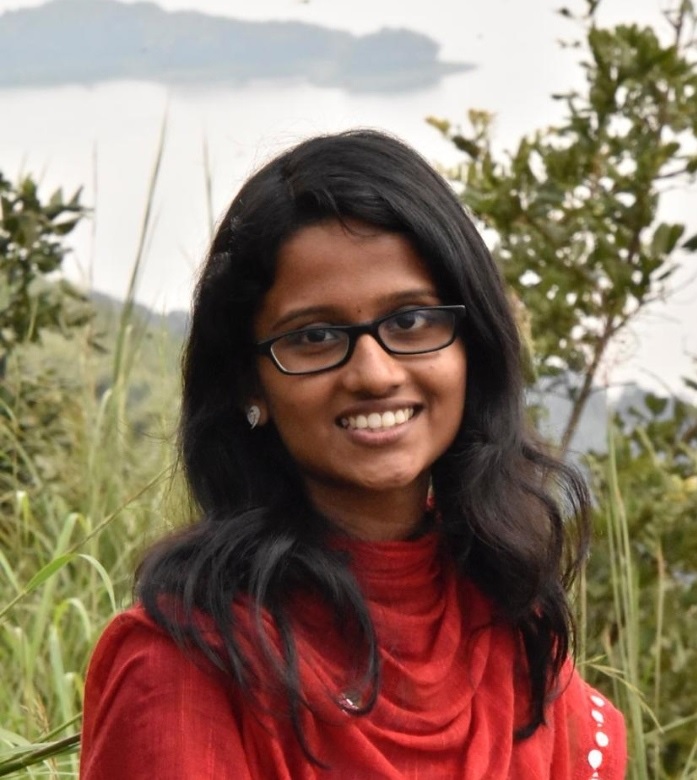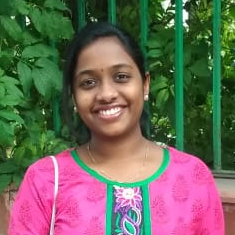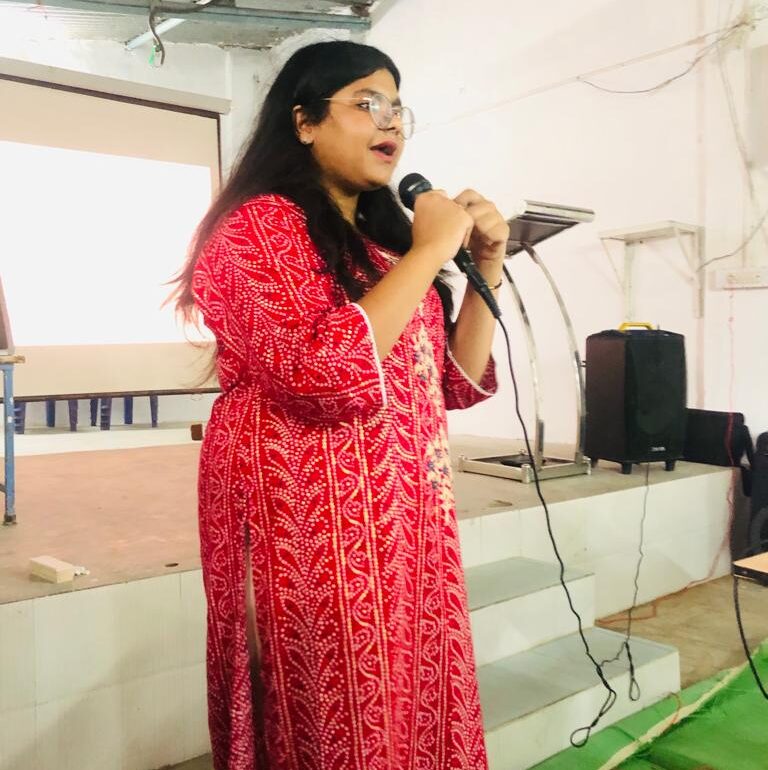 Rency Jain is a student from Christ University Bangalore and native of Odisha who is our mentor on ground spreading awareness on menstrual hygiene management and sustainable menstruation to hundreds of girls. She recently conducted a menstrual care awareness session for students of Gyanjyoti Public school Odhisha in Odia on 23rd June in association with the regional unit of Myam Udyam Starts which had an active participation of around 120 students in the age group of 11-12.
Rency is passionate about creating awareness on sustainable menstruation and wants to impact the lives of more girls with scientific and verified information around menstruation.
Rency can conduct sessions in Odia and English.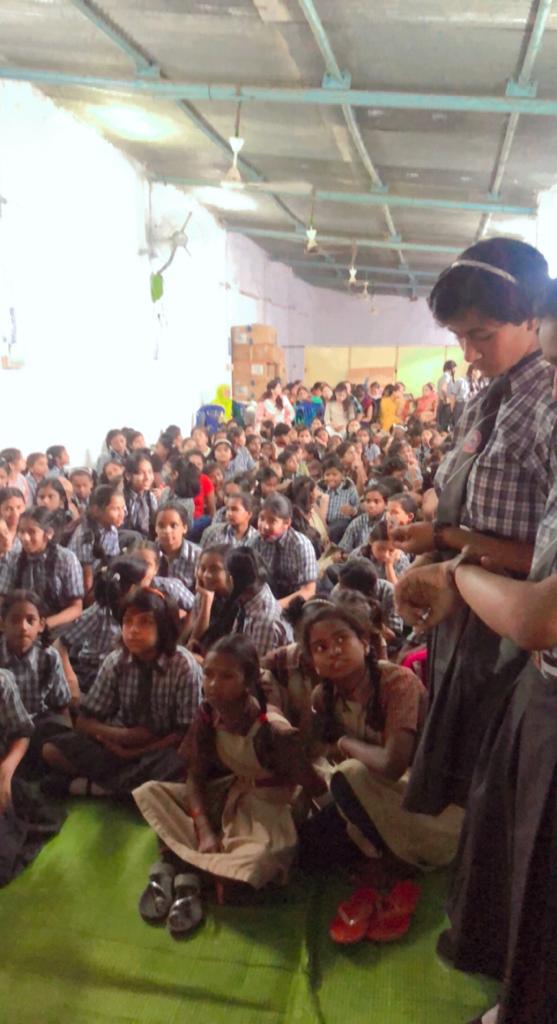 Menstrual Awareness session for students of Gyanjyoti Public School, Odisha in association with Myam Udyam Stars – 23rd June 10 AM
Rency Jain, a student of Christ College, Bengaluru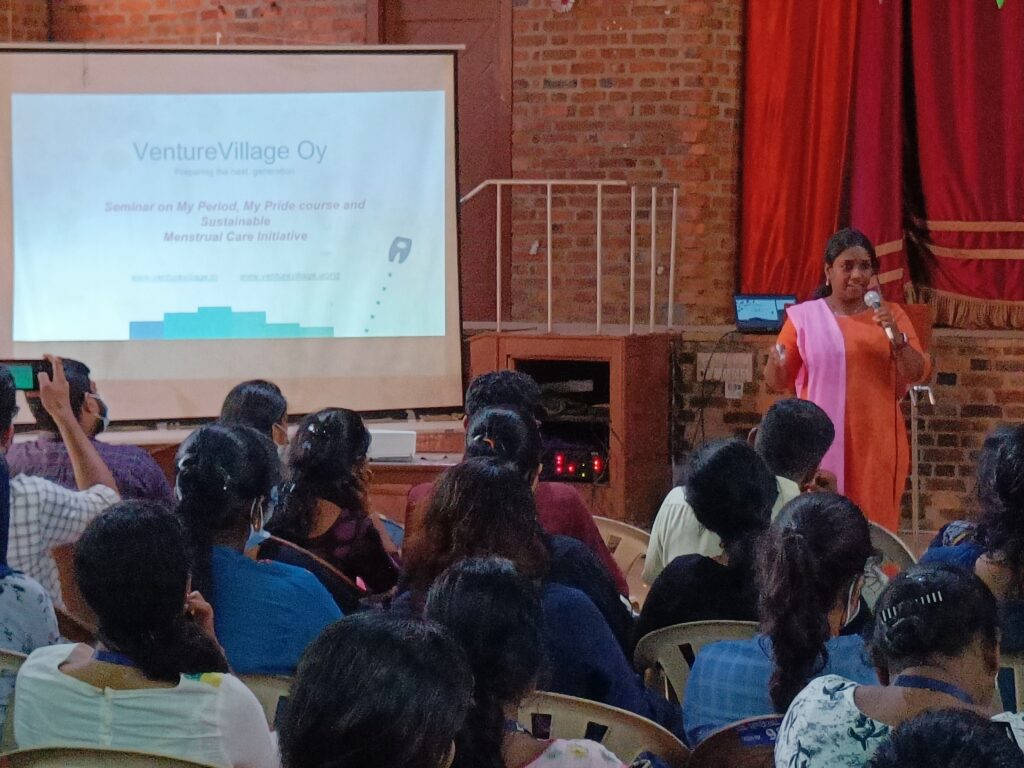 Session by Elizabeth Roy on Sustainable Menstrual Care session for students of Loyola College of Social Sciences. Trivandrum